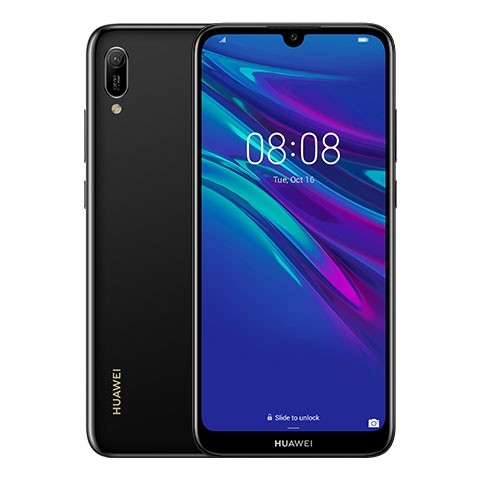 The Huawei Y6 2019 is actually the Y6 Pro 2019, but it differs from the Pro variant in terms of RAM amount and the availability of fingerprint scanner. The Y6 Pro 2019 comes with 3 GB RAM and doesn't have a fingerprint scanner, whereas the Y6 2019 comes with 2 GB RAM and it does sport a fingerprint scanner at the back.
The Y6 2019 is powered by the Helio A22 SoC and have Android Pie-based EMUI 9. The smartphone has 32 GB of storage. The smartphone has a 6.09-inch HD+ display.
The Y6 2019 has a 13 MP camera at the back and an 8 MP camera on the front. It ships with a 3,020mAh battery and is offered in three colors – Midnight Black, Sapphire Blue, and Amber Brown. The Amber Brown variant looks more stylish as it comes with a faux leather design.