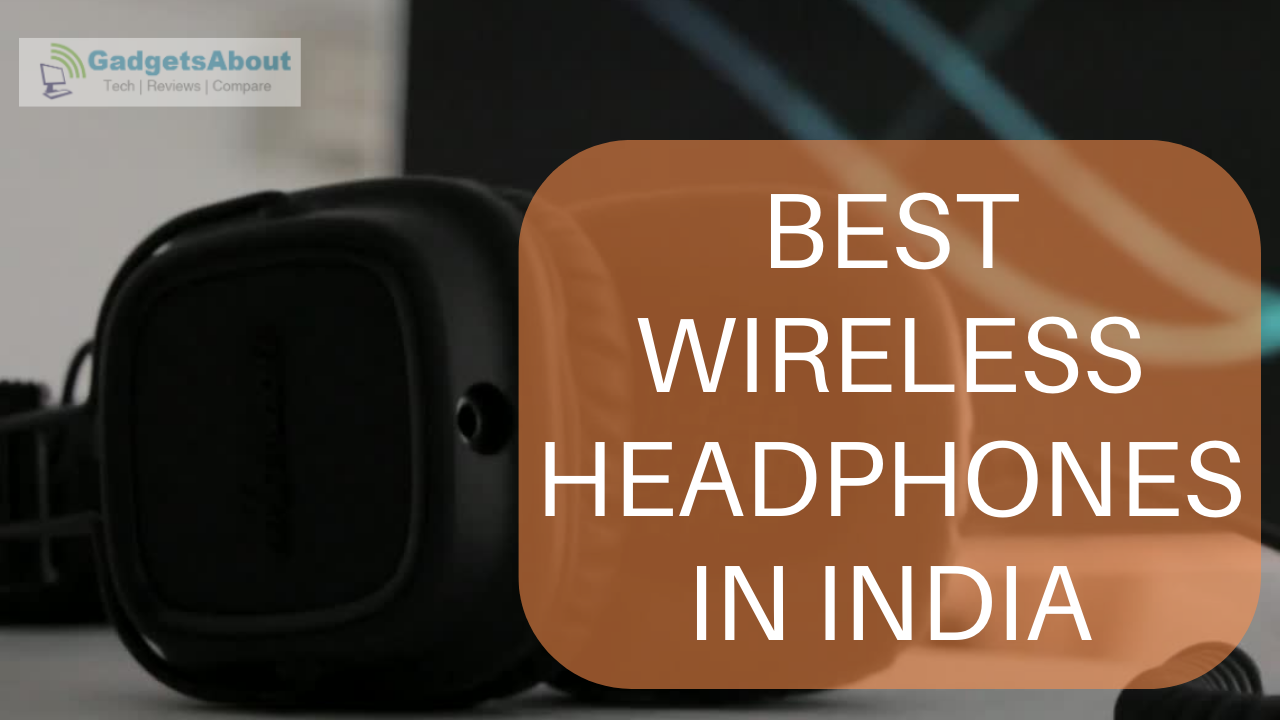 Bored with tangled wires while listening to music? Here are some Best Wireless headphones in India with which you can connect devices via Bluetooth to provide a cable-free listening experience.
The Bluetooth headphones are not only the best choice for gaming but also provide a good experience when listening to music at the office, on the bus, or on the treadmill. There are a lot of earphones available in the market that offer great audio quality and overall good experience.
Below are the Best Wireless Headphones in India options that the users can consider who has a budget of around Rs. 2000. We update this list every month to add new releases and better options.
Related Post: Best Sound Bar in India
Best Bluetooth Headphones in India
Here is the list of the Best Bluetooth Headphones in India available for sale in Amazon
1. Motorola Pulse 3 Max Wireless Headphones
Motorola Pulse 3 Max is one of the best and top recommended bluetooth headphones with mic under this price range of motorola pulse max segment. It has a Superior Bass and Powerful 40 mm driver that delivers dynamic sound.
15 hours of Playtime can help you use it while travelling. Alexa, Siri, and Google are now compatible with this device. Here are some other features of the product.
2. Infinity (JBL) Glide 500 Wireless Headphones
The light-weight, flexible design makes the Infinity (JBL) Glide 500 so travel-friendly that it can fit into your back pocket. You can get through your day effortlessly with Handsfree calling.
Using Infinity (JBL) Glide 500 Headphones you can access Google Now/Siri simply by pushing the power button twice on the earcup. With a quick charging of 10 minutes, you get over 2 hours of playtime. You can enjoy uninterrupted music all day long.
3. Mi Super Bass Wireless Headphones
Mi headphones (Super Bass) come with 40mm Dynamic Driver, Super powerful Bass and 20hrs of battery life. The mi wireless headphones earmuffs are made of soundproof material to reduce sound leakage and ensure sound quality. Mi headsets can be worn comfortably for a long time.
4. boAt Rockerz 400 Wireless Headphones
The boAt Rockerz 400 headphones make you feel the listening experience for real. boAt headphones can connect with any Bluetooth device, connect and play.
The Boat Rockerz 400 on-ear Bluetooth headphones will have the battery capacity of up to 8 hours. The boAt Rockerz 400 has a high definition sound to be loud and clear. It has a powerful bass and vocal clarity. Here are some other features of the product.
5. Zebronics Zeb-Thunder Wireless Headphones
With the Zebronic Zeb-Thunder wireless headphones listen to podcasts or play melodies in a repeat mode without the worry of wired tangle mess-up. The Zebronic Zeb Thunder Headphones come with large and comfortable ear-cups and soft padding on the adjustable headband.
The playback is supported through BT, 3.5mm aux input and MicroSD card. Using Zebronic Zeb-Thunder wireless headphones you can also tune in to your favourite FM channel with a built-in FM tuner. 40mm drivers ensure wider frequency response and excellent sound reproduction. All this with a long playback time of 8 hours in BT mode.
FAQs