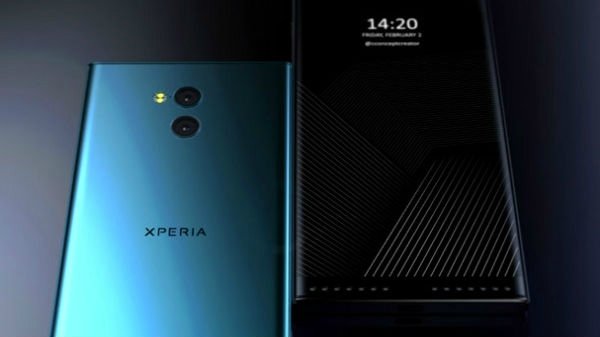 The Sony Xperia XA3 will go CinemaWide, but the renders so far haven't made a clear distinction between the vanilla, Plus and/or Ultra models and described two models so far one with a 5.9" screen and one with 6.5".
The 3D renders appear to show exactly those models, at least measuring the proportion of their screen diagonals matches the 5.9″/6.5″. Both screens have 21:9 aspect ratio.
The two models seem identical with side-mounted fingerprint readers and the same number of cameras front and back. There's a 3.5mm headphone jack on top of the Xperia XA3 Ultra. There are two grilles on the bottom.
The phones will use the Snapdragon 660 chipset and the dual camera on the rear should have 23+8MP sensors. The screen is expected to have 1080p+ resolution.