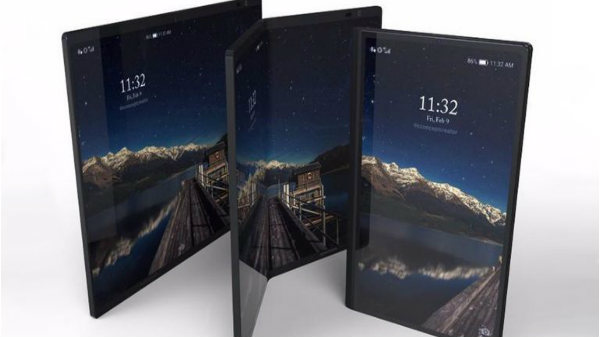 Samsung gave a glimpse of its foldable phone last year in November. Samsung was expected to launch its foldable phone currently called Galaxy Fold – on February 20 alongside the Galaxy S10 series smartphones. Samsung will indeed launch the Galaxy Fold on February 20 with the Galaxy S10.
This phone will sport two displays and one measures 4.58-inch, and the other that measures 7.3-inch.
The smaller display will sit on the outer cover of the phone and have an aspect ratio of 21:9 and a resolution of 1960 x 480 pixels. The larger display, on the other hand, will have an aspect ratio of 4.2:3 along with a resolution of 2152 x 1536 pixels.