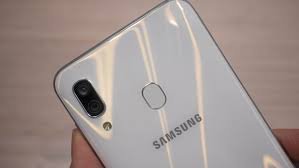 A Samsung smartphone bearing model number SM-A107F-the Galaxy A10s, has passed through FCC hinting at an imminent launch.
It will pack a 3,900 mAh battery and a dual camera setup at the back accompanied by an LED flash and a fingerprint scanner.
The smartphone also has a headphone jack at the bottom on the right side of the USB port.The SM-A10F measures 157 mm in length, 75.8 mm in width and 174.3 mm diagonally, which is 6.86 inches.