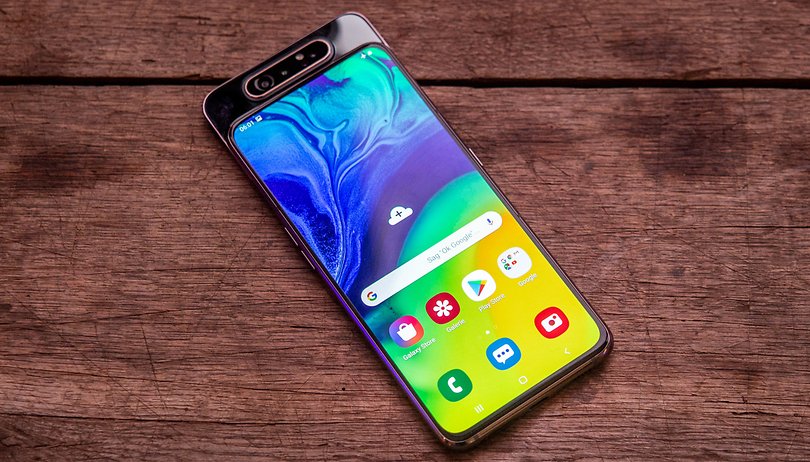 The Samsung Galaxy A80 is now on sale in Malaysia, Central America, Africa and Europe in its single 128GB variant. Prices vary – in Europe it's €649, while in Malaysia it's RM 4,000. It released in – Angel Gold, Phantom Black and Ghost White colour variants.
The Galaxy A80 comes with a unique motorized triple camera that can rotate to the front or rear of the phone. You can use the 48MP f/2.0 main camera or the 8MP f/2.2 ultrawide for both behind the camera shots or selfies.
It has a Snapdragon 730 chipset, up to 8GB of RAM, a 3,700mAh battery with 25W fast charging and a large 6.7-inch AMOLED display.