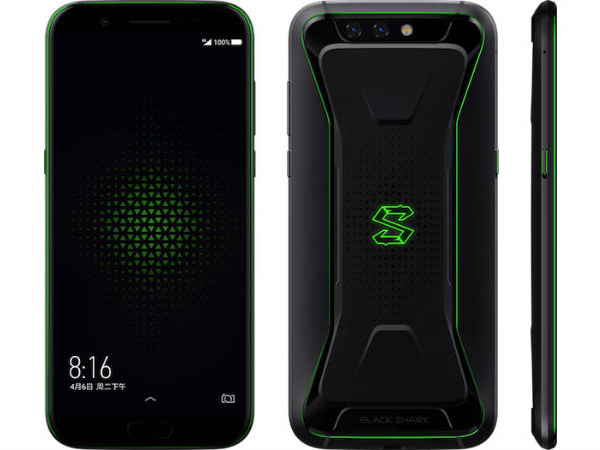 Xiaomi's gaming smartphone series Black Shark is expected in the next month or two. It runs Snapdragon 855 with 8 GB RAM and Android Pie.
The Black Shark 2 follows the design of the first Black Sharkand the successor Black Shark Helo-dark with tight green lines. The dual camera will be positioned in the upper left corner, and even if it looks like a wide-angle lens on top of a normal one.
Xiaomi introduced 27W fast-charging for the Mi 9, and it is very likely to arrive at the Black Shark 2 as well. A new BlackShark with a model number SKW-A0 will ship with the MDY-10-EH charger. The device will have a tiny bottom bezel – around 5 mm; they also assume it would ship with 12 GB RAM and Game Turbo.