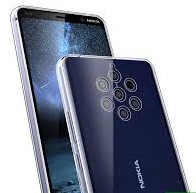 HMD will unveil the Nokia 9 before the MWC and will "definitely" put it on sale before March.
It doesn't want people comparing it and its Snapdragon 845 chipset to 2019 smartphones. This flagship has been in development for a long, long time. But HMD reportedly has a remedy for that.
A Snapdragon 855 version of the phone will allegedly launch in August and will support 5G networks. The camera on this one will supposed to be improved as well.
The Nokia 9's claim to fame will be its penta-camera and perhaps PureView branding. It will feature Night mode as well.
The base model will reportedly have an OLED screen with an in-display fingerprint reader. The panel will measure 5.9" or 5.99" in diagonal and will have QHD resolution. It comes with 6/8GB of RAM, 128GB storage, 4,150mAh battery, wireless charging and IP68 waterproofing.