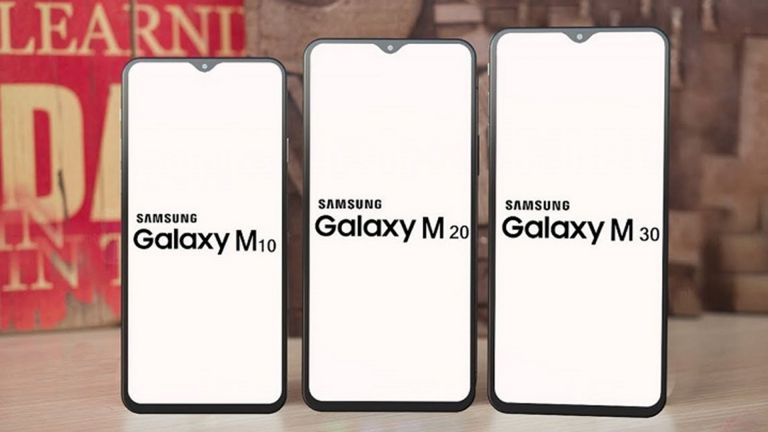 The Samsung Galaxy M series is launching on January 28 on Amazon India. This page reveals the design of at least one of the phones and it lists the defining features.
The M-phones will have a display with a teardrop notch or as Samsung calls it, Infinity V. They'll sport an ultra-wide angle camera, a large battery and fast charging. You can clearly see the USB-C port and 3.5mm headphone jack on the bottom.
The Galaxy M30 is the top dog with a 6.3" screen and huge 5000mAh battery. That's the same as the Galaxy M20, which will have a 6.13 inches (1080p+) and an Exnos 7885 chipset. Both phones will have dual camera on the rear side.
The Galaxy M10 comes with a 6 inches display and 3400mAh battery. It will be powered by an Exnos 7870 chipset with 3GB of RAM.
The expected prices are INR 10,000 for the M10 and INR 15,000 for the M20. The phones will be available exclusively online.