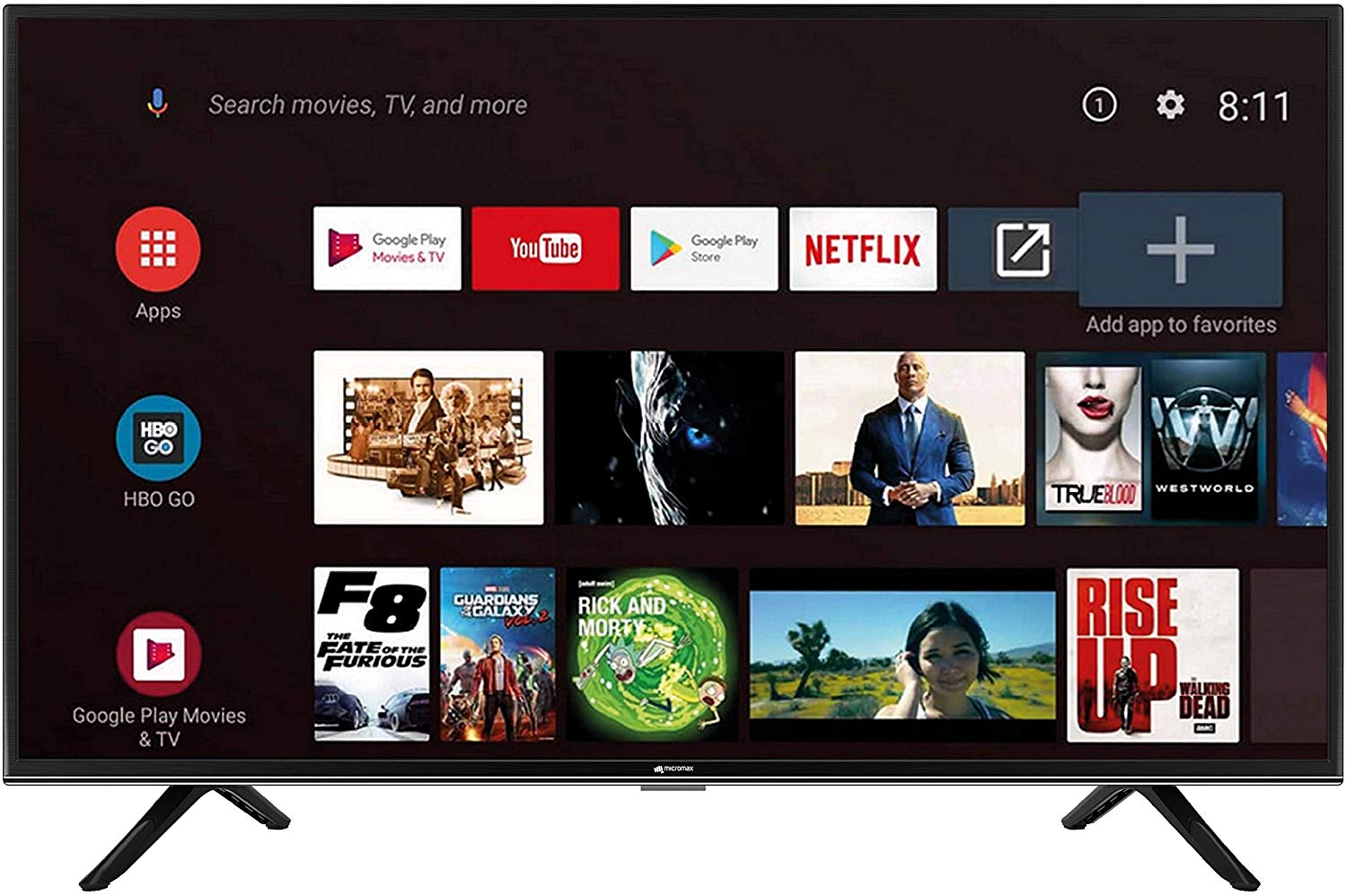 People choose smart TVs because they make it easy to access all of your favorite programs and films (on different OTT platforms). People with limited budgets might choose 32 inch LED LCD televisions because they offer a suitable screen size and all the multifunctional features.
There was a time when a 32 inch LED was considered a luxury to buy and would come at inflated price points. Fast forward to 2021, and thanks to technology, we have some surprisingly top budget 32 inch LED/ LCD televisions under 15000 Rupees.
1. Redmi 80 cm (32 inches) Android 11 Series HD Ready Smart LED TV | L32M6-RA/L32M7-RA (Black)
This is definitely the best television that you can buy in this budget segment with an HD ready LED screen. Though this comes at a low price, it doesn't compromise on quality. The picture quality remains best in the price range.
Redmi 80 cm (32 inches) Android 11 Series HD Ready Smart LED TV | L32M6-RA/L32M7-RA (Black)
as of December 5, 2022 12:10 am
Features:
Resolution: HD Ready (1366 x 768) | Refresh Rate: 60 hertz | 178 Degree wide viewing angle

Connectivity: 2 HDMI ports to connect set top box, Blu-Ray players, gaming console | 2 USB ports to connect hard drives and other USB devices | 3.5mm to connect your headphones | Bluetooth 5.0 to connect Bluetooth speakers, earphones and TWS earphones

Sound: 20 Watts Powerful Stereo Speakers | Dolby Audio | DTS Virtual: X and DTS-HD | Dolby Atmos pass through ARC port

Smart TV Features : Android TV 11 | Chromecast built-in | PatchWall 4 with IMDb integration | Kids Mode with Parental Lock | 75+ Free Live Channels | Universal search | Language Universe (16+ Languages) | India's Top 10 | Miracast | Supported Apps: Prime Video | Netflix | Disney + Hotstar | YouTube | Apple TV | 5000+ apps from Play Store | Auto Low Latency Mode | Quad core processor | Dual band Wi-Fi | 1GB RAM + 8GB Storage

Display: A+ Grade LED panel | Vivid Picture Engine | Detailed Picture Controls | Ultra bright screen | Dynamic contrast | Dynamic backlight
2. Toshiba 80 cm (32 inches) V Series HD Ready Smart Android LED TV 32V35KP (Silver)
This Toshiba HD Ready LED TV has a sleek and sturdy design that will complement the decor of any modern living room. The images are crisper and sharper, which will maximize your enjoyment.
Toshiba 80 cm (32 inches) V Series HD Ready Smart Android LED TV 32V35KP (Silver)
as of December 5, 2022 12:10 am
Features:
Resolution: HD Ready (1366×768) | Refresh Rate: 60 hertz | 178 Degree wide viewing angle | Bezel-less Design

Connectivity: 2 HDMI ports to connect set-top box, Blu-Ray players, gaming console | 2 USB ports to connect hard drives and other USB devices | 3.5mm to connect your headphones | Bluetooth

Sound: 16 Watts Powerful Stereo Speakers | Dolby Audio | DTS Virtual: X for remarkable sound quality

Smart TV Features: Certified Android TV 11 | Chromecast built-in | Miracast | Supported Apps: Prime Video, Netflix, Disney + Hotstar, YouTube, Apple TV | 5000+ apps from Play Store| Quad-core processor | Dual-band Wi-Fi | 1GB RAM + 8GB Storage

Display: A+ Grade LED panel | REGZA picture engine | Smooth Motion | High Contrast | Ultra bright screen for flawless picture quality even in bright rooms
3. Sansui 80cm (32 inches) HD Ready Certified Android LED TV JSW32ASHD (Midnight Black) (2021 Model) | With Android 11
Sansui 80cm (32 inches) HD Ready Certified Android LED TV JSW32ASHD (Midnight Black) (2021 Model) | With Android 11
as of December 5, 2022 12:10 am
Features:
Resolution: HD Ready (1280×720) | Refresh Rate: 60 hertz | Wide Viewing Angle

Connectivity: 2 HDMI ports to connect multiple devices | 2 USB ports to connect hard drives and other USB devices | 3.5mm to connect your headphones | Bluetooth | Wi-Fi | RJ45 | Antenna

Sound: Dolby Audio | 20 Watts Audio Output

Smart TV Features: Android 11.0, Google Assistant, Built-in Chromecast | Performance: CA53 Quad Core Processor | RAM 1GB, ROM 8GB | Supported Apps: Prime Video, Netflix, Disney + Hotstar, YouTube, Google Play

Display: A+ Grade Panel | Wide Colour Gamut | Crystal Clear Display | Dynamic Contrast | High Brightness | Bezel-less Design
Related posts
Best 32 inch smart Tv in India