The 80000 price bracket is a range where we have options to buy some really strong and powerful machines .
Dell  inspiron 7560 is one such of a beast. Its definitely the choice of best  laptop under 80000  for GadgetsAbout team. In this review , we will explain why you should forget other laptops and buy this one asap!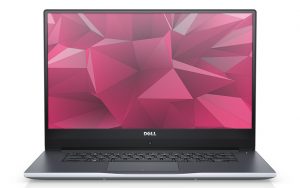 Lets start with the specifications of the dell inspiron 7560 laptop . The all alunminium , edge to edge body feels very light to hold at just 2kg . The 7560 comes in two variants , one with intel kaby lake core i5 7th gen and other variant comes with core i7 &th gen. Apart from processor , one major difference is presence of 128GB Solid state drive  in the core i7 variable , which actually makes lot of difference to the Overall speed and power of the laptop . Both variants come with 1920x1080p FULL HD IPS display boasting XPS style edge to edge display  , which pops out colors.The bezels are extremely thin , yet feels solid .RAM comes at around 12 gb in both variants. Overall brightness is a bit low compared to other non FHD screens , but the ultra sharp  FHD display makes up for this. Both come equipped with NVIDIA gt940m dedicated graphics card , with 4gb on board memory. This graphics card is a mid range graphics card and handles most games in medium to low resolutions efficiently. The battery backup is 4-5 hours depending on the usage.
Moving on to performance , with core i7 and 128 Gb SSD on board, the boot up time is less than 8 seconds! The apps open up rather quickly and there is no problem of hanging or crashing.The machine is aptly suited for medium gaming. Fifa 16 ran fluently on max resolution settings while FIFA 17 ran well on 720p resolution.On the software front , you get 5000 rs worth of free Microsoft office Home and Windows 10 home single language in the bundle.The keyboard is backlit with average travelling speed , but easy to type. Touchpad is absolute joy to use , with support for windows gestures.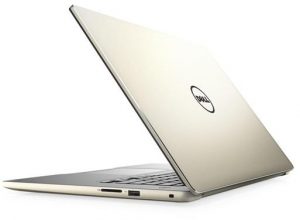 We tried to multitask the laptop with Adobe photoshop , Camtasia video rendering and chatting on Skype , and laptop delivered on all fronts superbly.
There is nothing much on  negative side , but the placement of camera at lower end of screen may show your video peeping  from an awkward angle. The laptop also heats a bit when you subject to heavy gaming , so a cooling pad is recommended when gaming continuously. But these negatives are just nothing compared to performance we get out of this beast.
Overall , Dell inspiron 7560 is a great laptop to buy under 80000 rupees  with its sleek design , all metal finish , blazing fast performance and free Office included . We give it 4.5 out of 5 .
You can buy  Dell inspiron 7560 Core i7 from here.